ETA Advantages:
What can you expect from ETA? We're glad you asked! No matter the size of your event, we're passionate about what we do – and so our staff. So whether your event is big or small, we're all in. This means all our clients can expect:
Extraordinary, over-the-top service. We thrive when you thrive. Plain and simple.
Gained efficiencies. Because of our deep expertise in planning significant events, we understand the areas in which events can get bogged down and can proactively plan alternatives that will save time and resources.
Engineering expertise. We're fanatical when it comes to ensuring traffic flows during your event. Because of this, we provide you with professional traffic engineering reviews and solutions to avoid traffic snarls.
THIS IS OUR WHEELHOUSE: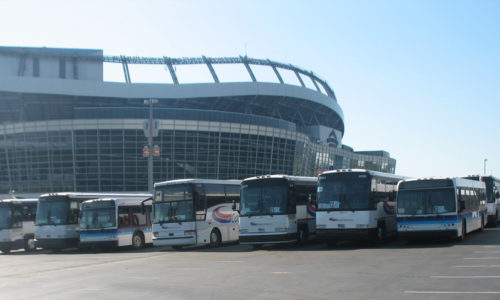 ETA's seasoned professionals design, plan, and manage the transportation plans for any size event.  Our specialty is full service transportation for world class, large attendance special events.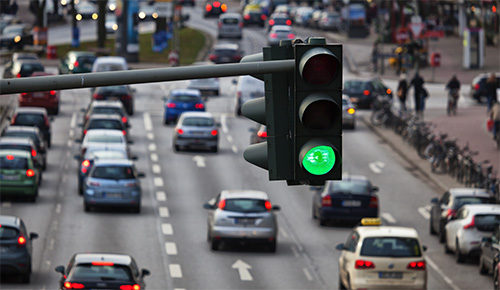 Intelligent transportation systems and infrastructure are at the core of the way our engineering is making roadways and events safer and more efficient.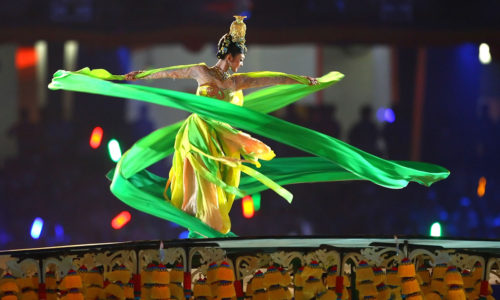 Whether its for company leadership, individuals, families or small groups, ETA provides end to end services for exclusive events around the globe.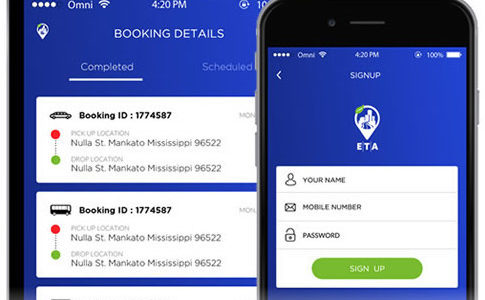 Technology, Vehicle Tracking & Dispatch
State-of-the-art technology, such as vehicle tracking systems, manipulation of signal timing, and deployment of barricades and police officers, are just a few ways that ETA can change the traffic flow in an instant. ETA plans and implements Command Centers to assist in monitoring buses in operations.
With use of the ETA web and mobile technology the dispatchers in the Command Center will continually review all buses in operation, monitor on-time performance, and identify any delays as a result of unplanned events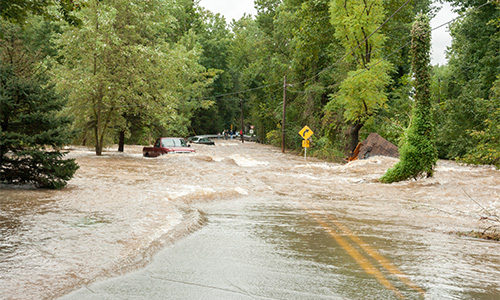 ETA's licensed professional traffic engineering experts have experience in emergency evacuation and route planning. We assist cities and Departments of Transportation in creating efficient routing for various emergency contingencies.
Handling all incoming transportation issues and resolution
Designing traffic management and street closure plans
Coordinating with the barricade company
Teaming with traffic law enforcement officer commanders
Proactively monitoring traffic flow and potential problem areas
Establishing alternate route plans
Assisting city traffic engineers in traffic mitigation techniques
Monitoring traffic cameras and congestion
Coordinating ground staff
Dispatching detour routes to passenger transport vehicles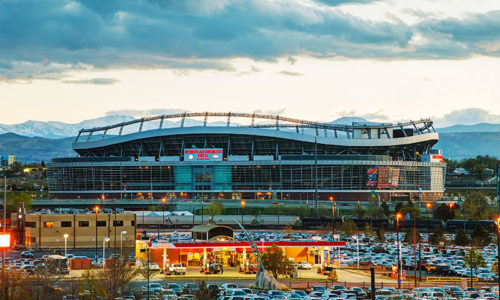 Venue Traffic Management Planning
Whether going to a stadium to watch a favorite sporting team or concert, fans want to get to and from the event safely and efficiently. ETA has developed traffic management plans for prominent stadiums and venues that support volatile fluctuations in capacity and event attendance while minimizing the impacts to the local communities.
Enhancing intelligent transportation solutions, including signal timing, dynamic sign messaging, dispatching and route planning
Designing wayfinding signs to help guide motorists, pedestrians and bicyclists to the preferred location
Designing barricade plans to promote the safe and efficient traffic operation
Coordinating with local law enforcement on officer placement to enhance vehicle and pedestrian operations near the venue
Maximizing public transportation opportunities to reduce the amount of private vehicles and impacts to roadway network
Improving parking operations and layouts
Developing improved walkable routes to and from the event venue
Incorporating taxi, valet, pedal cabs and private shuttle parking and route planning for each site
Developing neighborhood parking mitigation plans and signage to safeguard local residents and businesses from the undesirable crowd and traffic intrusion
Provide press releases and mapping for attendee guidance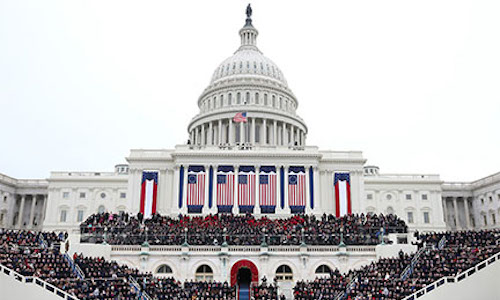 Conventions, trade shows and large-scale events can provide a positive economic impact to host cities due to the revenue, employment and income that major events bring to a community.  ETA's experts can provide guidance to city officials and convention and visitor's bureau on the bid preparation to improve opportunities to secure the event in your city. We can also develop sponsorship and marketing opportunities to help off-set the costs of the event and promote local businesses.
Our services include:
Bid document preparation
Budget planning
Traffic mitigation techniques
Hotel selection
Route planning
Airport meet and greet
Shuttle service
Agency coordination
Sponsorship opportunities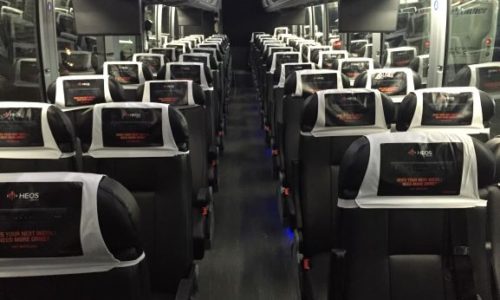 Sponsorships
Sponsorships at events is efficient marketing. ETA understands, and can facilitate, sponsorships that are valuable to event organizers, organizations that have services or products meaningful to attendees at specific events, and to event attendees. It's a win-win-win situation.
With ETA's creative guidance, we've helped clients off set event costs, using:
Full motor coach wraps
Motor coach bands
DVDs
Bottled water
Seatback covers
Want something slightly different? No problem. Recently, ETA implemented a new opportunity, Stress BUS-sters, offering the opportunity for an organization to advertise on seat pocket cards that include simple exercises to alleviate stress, travel fitness tips, healthy food choices while traveling, and healthy leisure activities to do while in the event city.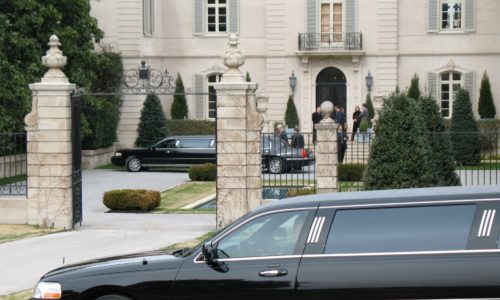 VIP Transportation
Each corporation is different; so are the services we provide to each client.  Our extensive knowledge of the major US and Canadian cities and airports allows us to provide an extension of your team where you need it.  With our experience, ETA can provide transportation insight to your event and determine the right-sized executive vehicle.  We can secure parking permits and event access to ensure your client receives the best service and efficient transportation to the event.
Route Planning
A successful transportation plan must be both adaptive and responsive, able to ebb and flow based traffic congestion, road closures, weather conditions, and other outside factors. Our plan anticipates every variable and combinations of variables with plans of action at the ready to ensure the safe passage of passengers experiencing outside stressors.
We have the capability to provide routing and vehicle tracking that can easily be adapted into the emergency response software and agency geographic information software(GIS) mapping programs to aide in incident and emergency response.
Thank you for the tremendous effort from you and your staff to ensure the success of the bus systems for the World University Games. Without you it simply would not have happened.

Kathy Scanlan, World University Games